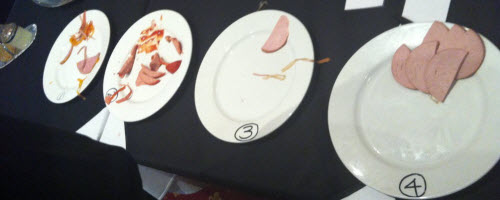 The "Best Bung Fritz" Trophy goes to Lyndoch Butchers
The Lyndoch Hotel hosted another great day for the Annual Tastings and Presentation of the "Best Bung Fritz" Trophy on Friday 3rd August.
Members had a big responsibility to vote their preference out of 6 "Best Fritz" entries from around the State.
Congratulations to the Lyndoch Butchers.
Last year's winner – Lyndoch Butchers – was the best and fairest on the day taking home the perpetual trophy for another year with the majority vote.
Here's the very technical score card.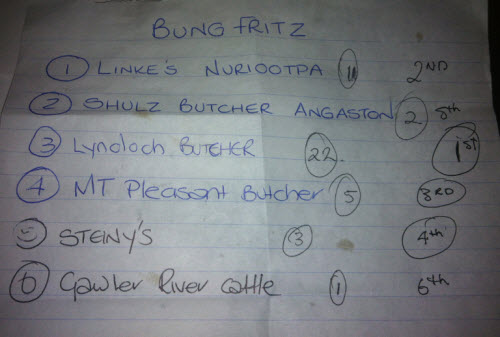 Thanks to Ross Estate wines for their wine presentation, lunch-time contribution and member offer on the day.
It was a standout event on the Bung Fritz Appreciation Society's annual calendar.
Check the pics from the day…
Any questions and media enquiries, contact the Master Bungers.