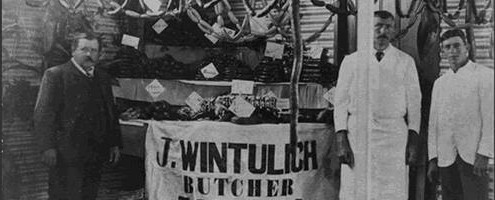 Wintulichs have discovered their 97 year old recipe for Bung Fritz.
And it's back on sale…
Do your taste buds a 'flavour' and give them a real 'treat!…  It's new (yet old).
Their "Old Style Gold Label" Bung Fritz is now available in small quantities, only through the Sales Shop at their Hill Street Factory in Gawler.
31 Hill Street
Gawler South
8522 2100

It's not Salami…
This is great – check out their TV Ad from the 80's.   CLICK HERE
Our next members meeting is at the Kingford Hotel at 12.30 Friday April 4th 2014.
Marvell and enjoy the newly renovated Kingsford Hotel and delight in the great range of foods on the menu…
We are looking forward to another quality wine sponsor…
Tony – who will it be this year??
This is a Members only event.
---